What do I bring to my first lesson?  
-Completed registration form
-Book (as assigned by YVC)
-Recording device
 
How long will the lesson last?  All private lessons are 1 hour in length for adults.
 
When are lessons offered?  Lessons are available on Wednesdays as well as Saturdays & Sundays from 11:00 AM to 4:00 PM.  For students who are Skyping, time slots are also available during the week.
 
What are the components of the lesson? Physical Warm Up, Vocal Eases, Focus Topic & Song Study.
 
How often should I practice?  For adults I recommend starting with 15 to 20 minutes every other day.
What will the homework consist of?  Reading chapters in the book assigned as well as supplemental handouts.  Students will  learn to warm up with pre-recorded pitch patterns and eventually sing along to personalized backing song tracks which I'll create in order to ensure that each student is singing n the best key for their voice. 

What's my training?  A voice coach generally speaking has had years of singing experience and has studied with a voice teacher.  Additionally, I've spent years touring as a professional musician.

How long will it take before I can sing well?  This varies with each student, you can expect about 6-8 months of solid vocal function (technique) combined with consistent practice.

Can you help me get over performance anxiety?  I can provide you with tools to help you cope with anxiety and tips for learning how to maximize your strengths.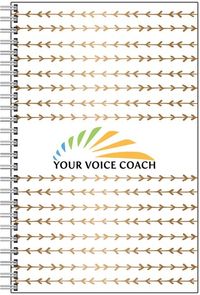 "Welcoming, encouraging, competent, and the list of accolades could continue endlessly. Nancy is a wonderful instructor, my singing has remarkably improved and my confidence has grown. Her dedication to her students is evident in the amount of work she does in planning and prepping for each lesson and ensuring that the individual needs of each of her students is addressed…" —DIane
"Nancy is a professional singer/voice coach and she brings years of experience and knowledge of music, songs, and vocal technique to solving my singing issues." —Russ
"Nancy is so talented in bringing the best out of her students. She is professional, patient and dedicated to seeing her students succeed in their personal goals. There is no better music coach or caring personality, and honorable in every aspect of her profession." —Bev